The best results of 'The Asia Artist Awards" has changed after the voting filter
When it comes to the award season, fans of different celebrities get busy casting votes for their favorite artist and celebrities so that they can have one more award under their belts.
While there are fans who give in their votes in a fair manner, there are some that use loopholes and cast fraudulent votes by using multiple accounts or VPNs. Ever since the advancement of technology, these fraudulent votes have become a more significant issue.
Recently, the 'Asia Artist Awards' announced that they have removed fraudulent votes and changed the final ranking for the popularity award.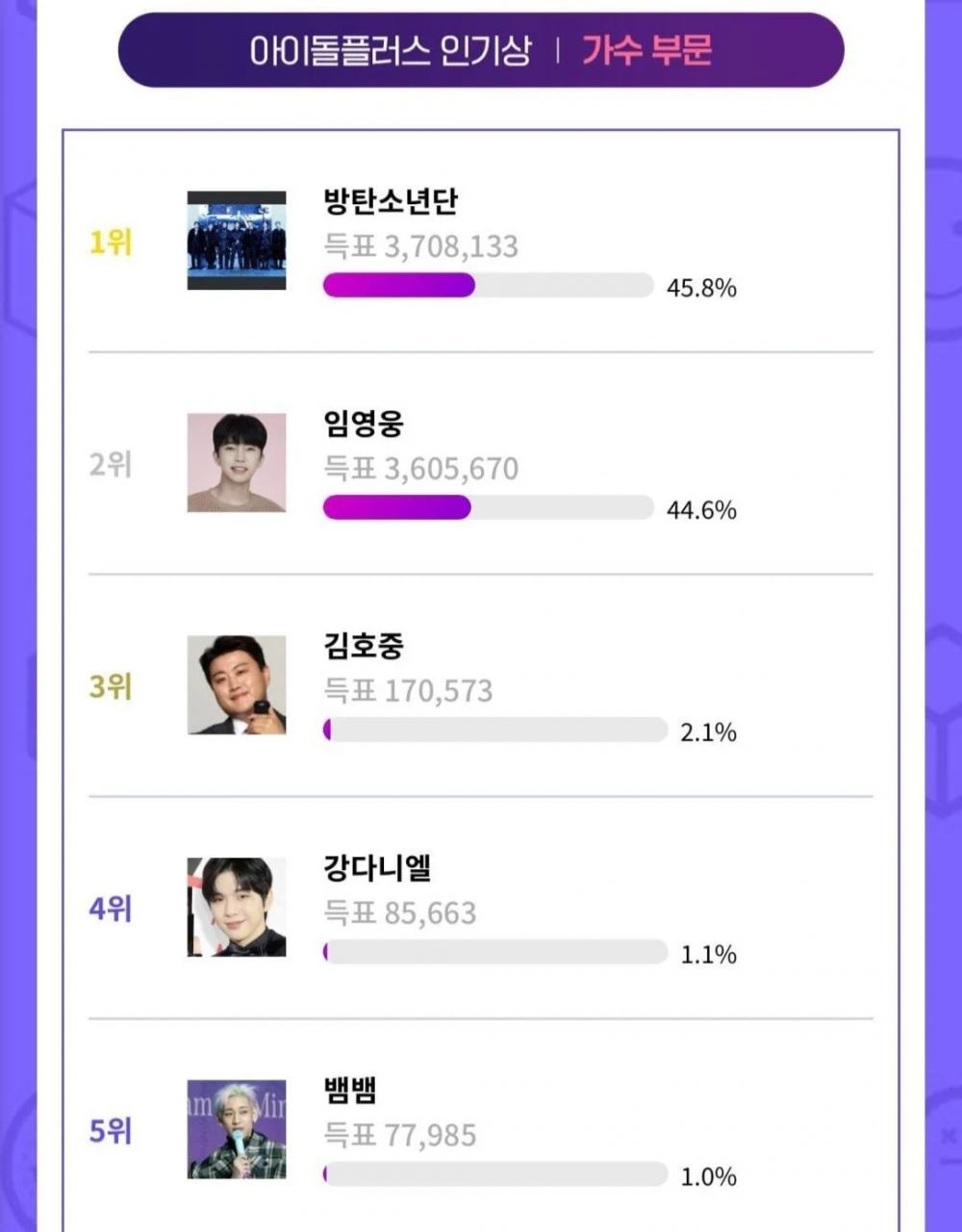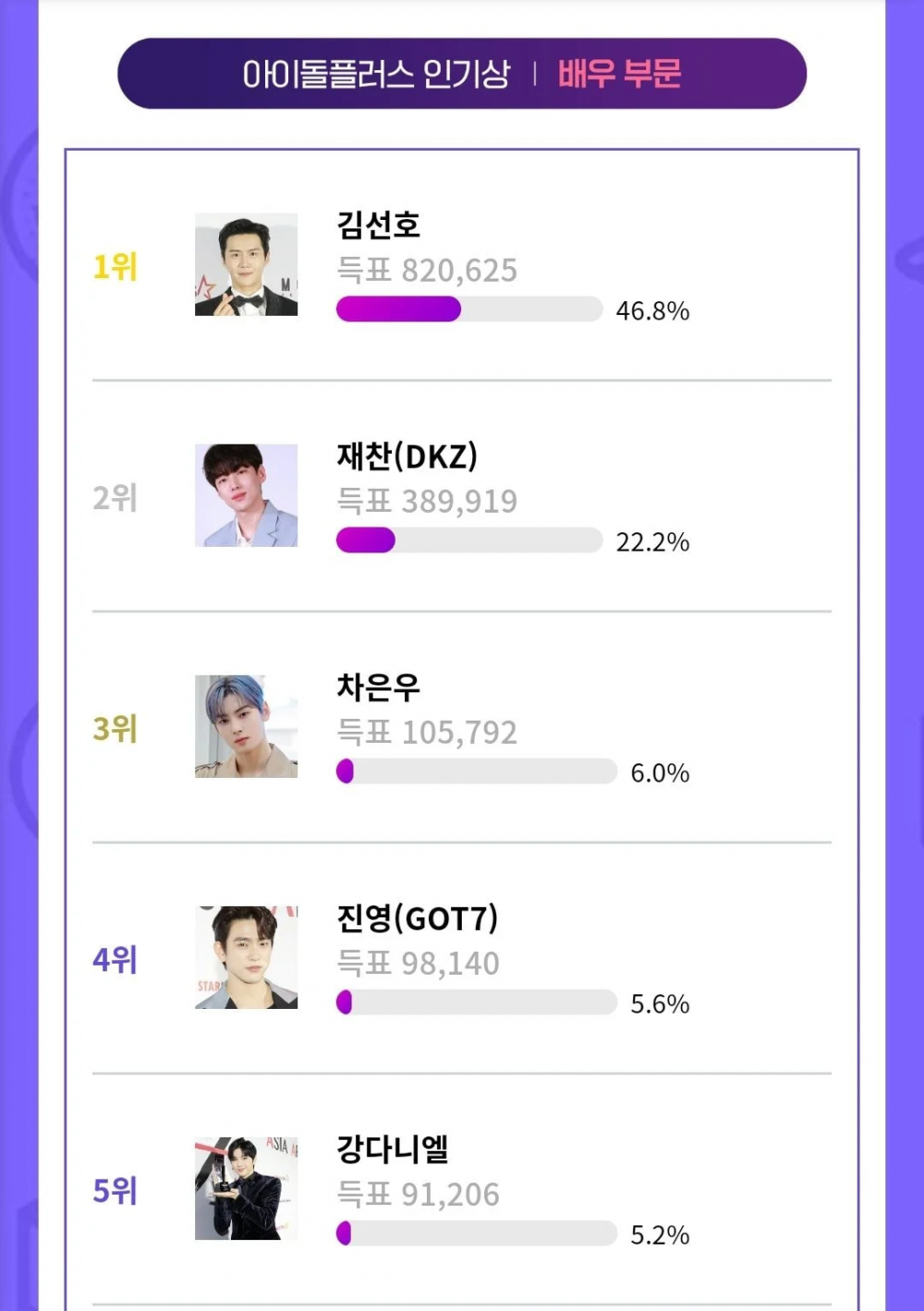 While the ranking of the popularity award for artists did not change, ranks 1 and 2 changed for the male actors' ranking. It was found that 520,000 fraudulent votes were removed for DKZ's Jaechan, making his final ranking go from rank 1 to rank 2. Only three fraudulent votes were removed from actor Kim Sun Ho and putting him at rank 1.
AAA Idol Plus released an official statement saying, "We inform you that a number of votes were excluded through a full re-verification process during the Asian Artist Awards Idol Plus Popularity Award voting."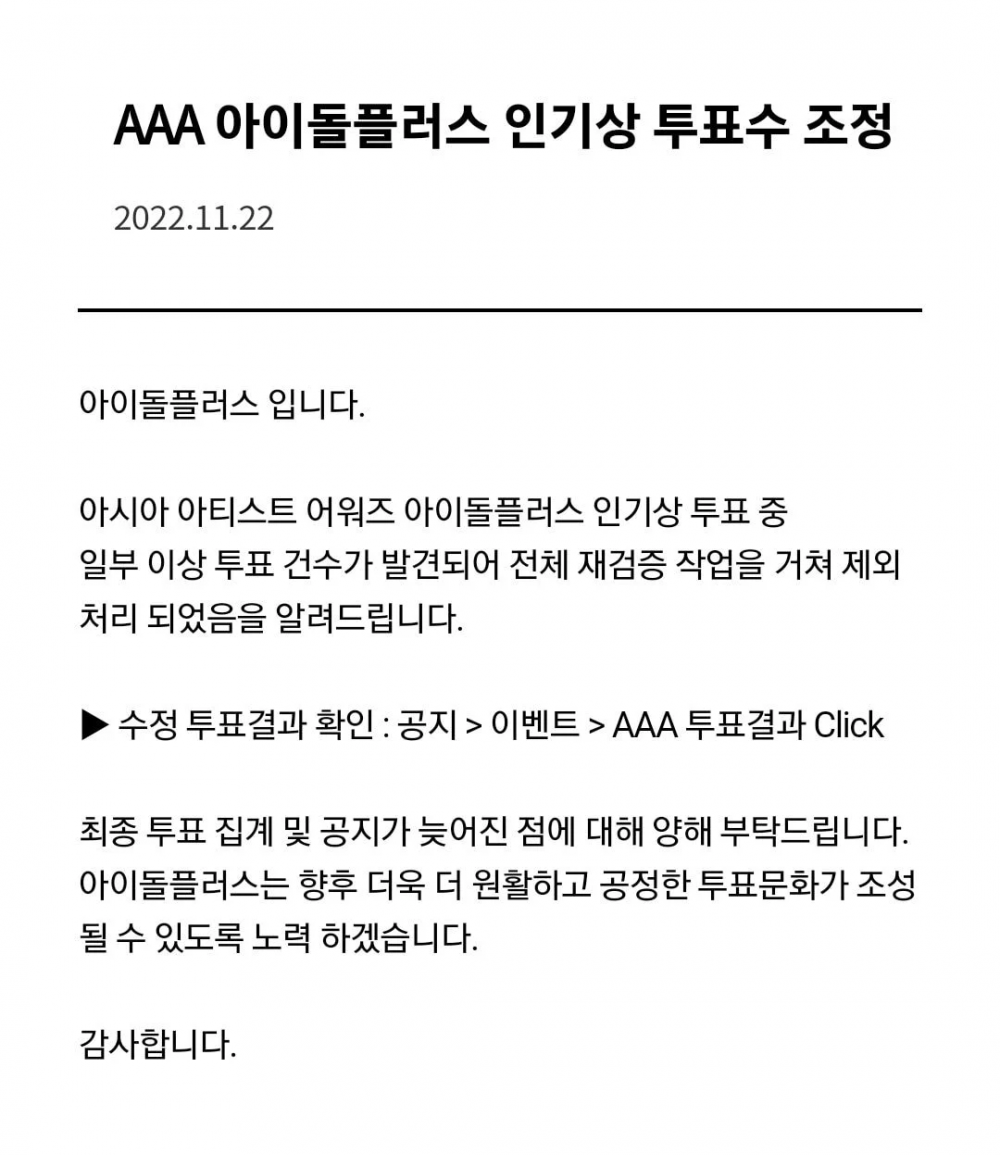 K-netizens were shocked by the number of votes that were removed and commented, "520,000? that's a lot," "Wow," "520,000 is just too much," "That's actually amazing…putting in 520,000 fraudulent votes," "Good thing they are filtering out these fraudulent votes now," "Wow, I feel bad for those two," and "How were they even able to put in 520,000 fraudulent votes?"