Behind the scenes of "2018 MAMA" photo of big K-pop groups such as GOT7, BTS, Wanna One, Seventeen
The Mnet Asian Music Awards (MAMA) is one of the most iconic award shows in the K-pop industry. It is an annual event taking place at the end of the year when K-pop idols are gathered together to celebrate the achievements of that year.
It is also an event in which fans from all over the world gather together to see the memorable performances and collaboration stages of their favorite artists. That is why these artists diligently prepare various incredible performances for their fans.
With the year-end rolling around, it is also the perfect time to reminisce on the legendary and iconic MAMA performances by the idol groups such as BTS.
On November 22, Idol Issue shared a never-before-seen image of the 2018 MAMA behind-the-scenes photo. Idol Issue shared that the photo was posted for the first time ever and included top artists such as GOT7, BTS, Seventeen, Wanna One, Song Joong Ki, Tiger JK, Yoon Mirae, and more.
Netizens and fans were ecstatic to see one of the photos of the most iconic MAMAs. They commented, "Such a nostalgic time," "Wanna One, that's nostalgic," "I wish they can all gather again," "I miss GOT7," "I miss this time," "This seems like the rehearsal," "I think back then was more fun," "I miss the old times," "This seems like it was so long ago," "They all look so happy," "Seventeen look like babies," "This photo is so precious," "Love the filter, makes it look more retro," "Wow, a photo from 2018 is like walking down memory lane," and "I'm happy to see GOT7 here again."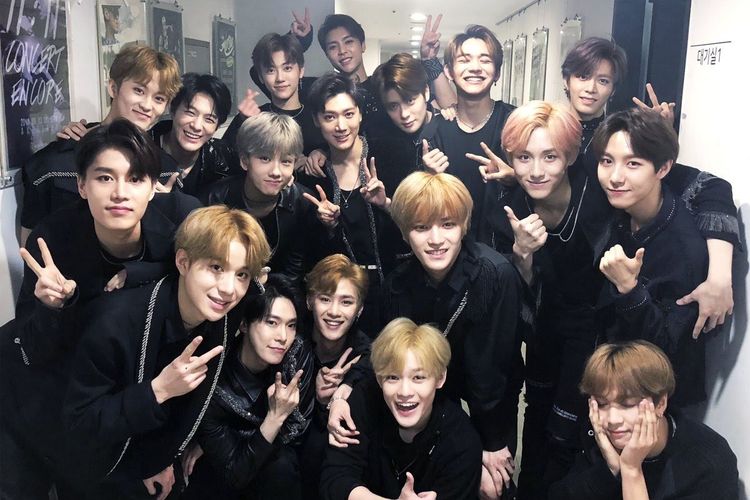 International fans also took notice of the photo and shared it on various social media platforms like Twitter.