A List of top 5 Romance Anime in 2022
Anime romance is a type of animation that will make you feel affected by the main character's feelings. When they are in difficulties, you will have to cry with them. The film illustrates the realism of love tales and drives it to the pinnacle before leading the audience to the most ideal ending conceivable.
Don't believe that romantic anime is solely about monotonous love or ridiculous artificial stages of male/female leads; some romantic anime also progresses fairly nicely or has profound, unforgettable nuances, which are markers for romantic anime. By listing the best romantic anime worth watching in 2022 that attracts the audience's hearts we will try to send to readers a list of wonderful romantic anime series suitable for many people with different views.
1. Fruits Basket
Natsuki Takaya is the author and illustrator of the Japanese shoujo manga series Fruits Basket. From 1998 until 2006, it was serialized in Hakusensha's monthly Japanese magazine Hana to Yume.
All twelve members of the cursed Sohma family are possessed by the spirits of the Chinese zodiac and transform into their zodiac animals when they feel weak, worried, ashamed, or embraced by the opposite sex. Tohru Honda, an orphaned high school student, is permitted to live with them as long as she keeps their secrets to herself.
2. My Dress-Up Darling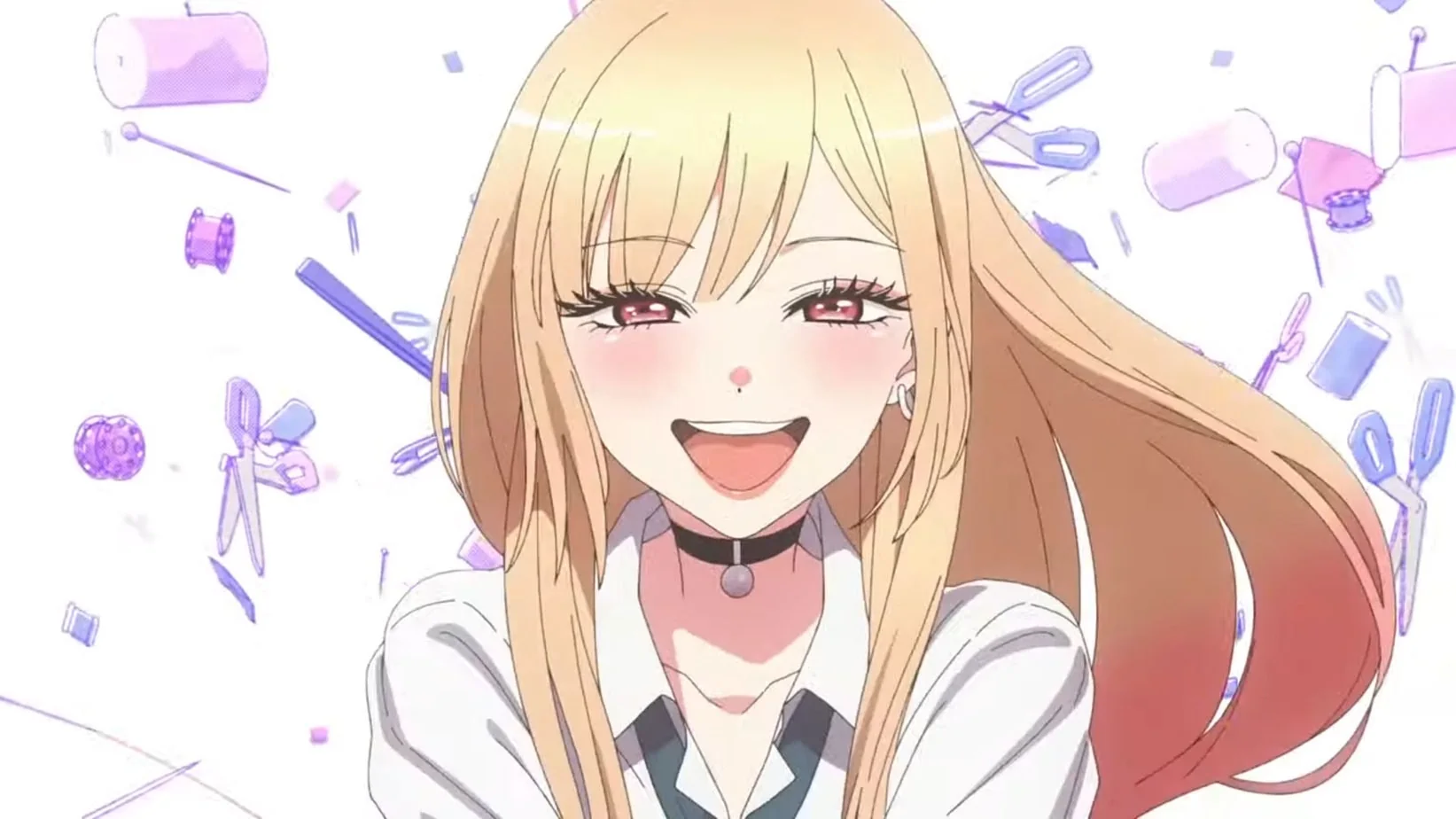 My Dress-Up Darling may make viewers think that this is the name of a Fashion game from the 2000s, but the product of the CloverWorks studio has become one of the most prominent names in all of the anime series. this winter. My Dress-Up Darling is a sweet, warm, and perfect dessert for viewers who want to enjoy the same taste again.
The series revolves around the lives of high school students Wakana Gojou and Marin Kitagawa. In it, Gojou wants to be a doll maker, on the other hand, Marin has a secret that not everyone knows: she wants to cosplay all of her favorite characters. Marin discovered Gojou's proficiency with a sewing machine and coincidentally lacked the sewing ability to create beautiful outfits, so she asked him for help.
3. Your Lie In April
Your Lie In April is the most popular manga series by artist Naoshi Arakawa published in 2011. Three years later, the 22-episode anime version just released received a nomination for best anime film in 2014.
The movie Your lie in April revolves around the story of the piano prodigy – Arima Kousei. A person who was oriented to be a pianist by his mother from a very young age and always practiced hard day and night, reaping many achievements. Behind that success, he was always subjected to harsh beatings from his mother during training. His childhood revolved around piano and practice. He always ensured everything just because he wanted his mother to be happy.
4. Your Name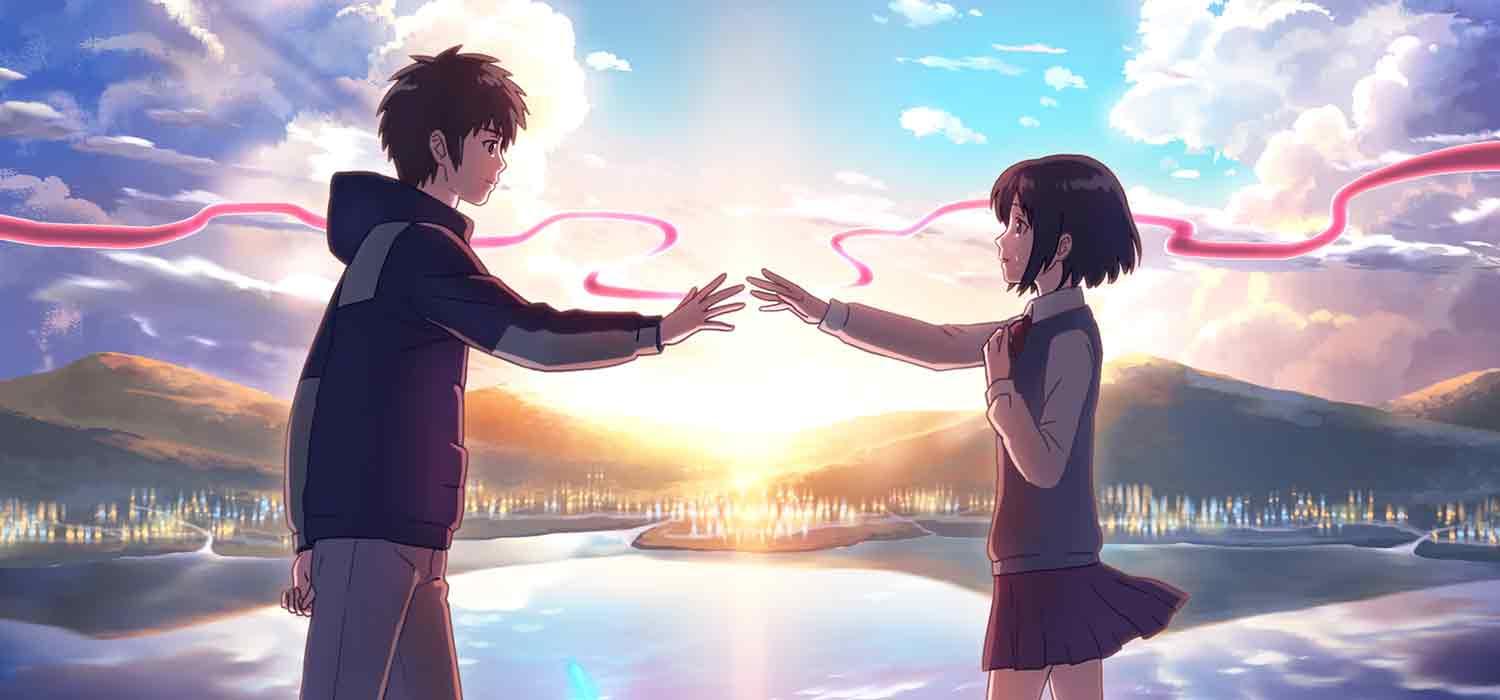 People say love is something very sacred, and maybe you will feel it more after watching Your Name. Your Name directed by Makoto Shinkai is a story revolving around two main characters: Mitsuha – a lovely schoolgirl born and raised in the countryside of Itomori (Japan); and Taki – a handsome schoolboy who is satisfied with his life in a splendid and prosperous Tokyo. Mitsuha, on the other hand, is fed up with the dull pace of life at home, always looking forward to city life, and perhaps her great wish that never seems to come true is to "be Let me be a handsome Tokyo guy in my next life!"
5. Clannad
Clannad is a charming animation about life that gives you a taste of the harsh reality of life full of misery. It demonstrates how crucial it is to surround yourself with positive individuals who give your life meaning.
The story centers on struggling high school student Tomoya Okazaki, whose life is permanently altered when he meets Nagisa Furukawa. High school student Tomoya Okazaki feels as though his existence is meaningless.
On his way to school, he meets a strange girl named Nagisa Furukawa, who is one year older than him but is returning to school that year due to illness. As a result, she is alone because most of her friends have moved out.
Final Thoughts
With a fascinating list of the top romantic anime worth watching in 2022, We hope that readers will not miss any of the above 2022 romantic anime series because they make a unique impression and have a compelling, desirable theme.