At the airport, actress Kim Tae Ri displays adorable gestures
A video of Kim Tae Ri's reaction at the airport after forgetting to wear a mask is quickly garnering attention.
On September 20, Kim Tae Ri was seen leaving Korea at the Incheon International airport to head to Italy for the Milano fashion week. On this day, the actress grabbed everyone's attention with her airport fashion and looked stylish in a denim fashion.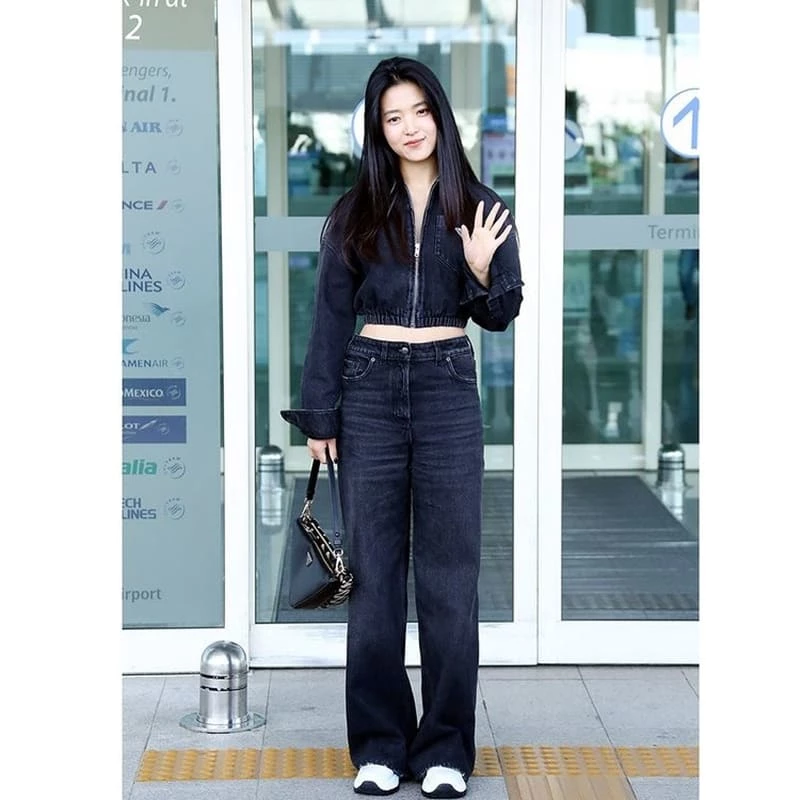 In particular, Kim Tae Ri received much love for her cute reaction after realizing that she had forgotten to wear a mask indoors as she walked into the airport.
While trying to find her way to the airport, Kim Tae Ri realized that she was the only one without a mask and quickly stopped her walk to look for her mask. She seemed very flustered that she forgot her mask and even dropped it after taking it out of her bag.
Many fans adored the actress for her natural reaction and commented, "That was the prime example of the reaction of a person who forgot their mask," "I feel like life wouldn't be so mundane with her person like her," "She's so adorable," "I'm sad she has to cover her beautiful face," "I really love Kim Tae Ri being like this," and "She's so honest, that's why I love her."