Top 7 Manhwa for newbies
No less than its Japanese neighbor with the manga genre that has taken the world by storm, Korea has its equally attractive manhwa genre. Most Anime fans know Manga well and love it. However, nowadays, non-Japanese comics are getting more and more attention. With Manhwa, we are always exposed to many directions of great visual art, plot, and character personalities. In order not to keep readers waiting any longer, Webtoon.info today will share with you the top 7 best Manhwa for newbies.
1. My ID Is Gangnam Beauty
 In My ID is Gangnam Beauty, Kang Mi Rae was born unlucky with an ugly face and received derisive eyes during her school years. Wishing to have a normal and loved life, after graduating from high school, Mi Rae and her mother went to a beauty salon to change her entire face. The thought was that her life would be smoother with a new beauty, but after the surgery, Mi Rae became too beautiful and reached the top among the hottest girls in the University, so trouble kept racing come together.
My ID is Gangnam Beauty captivated the audience when hitting the crowd's psychology, telling the story of a society that values ​​appearance. The "obsessed" about the appearance makes the girls and guys race to the beauty salon to "cast" the oval face, double eyelids, heart lips, and plump skin, anyone who goes against that beauty standard will always classify as "ugly".
2. 7FATES: CHAPTER
"7Fates: CHAKHO" revolves around the journey of 7 hunters who work together to destroy tigers and return peaceful life to the Korean people. Right from the time of publication, the content of "7Fates: CHAKHO" has received many positive responses from fans.
Some even think that "7Fates: CHAKHO" will have a high chance to rise to the top of Korean and international Webtoon sites and become a formidable competitor of series such as Naver, Webtoons.
3. Something About Us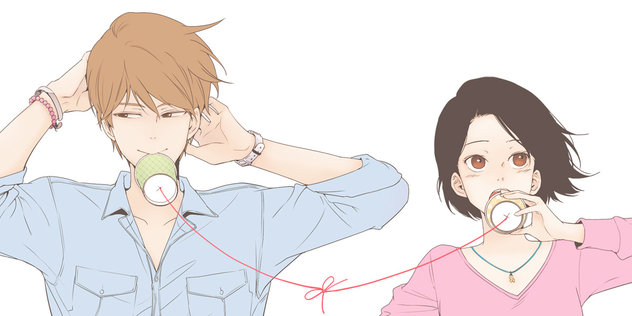 Talking about Something about us, only one word "romantic" can fully express the nuance of this series. The manhwa series by author Li Jun Yi was released between 2014 and 2016, has a modern, close-knit style, and has received enthusiastic support from fans.
Something about us is an emotional progression of two people going from friendship to love through companionship and mutual understanding. The long-lasting rain-soaked love with subtle vibrations in the soul will awaken all the most beautiful emotions in the viewer's heart.
4. Love Alarm
Love Alarm revolves around the story of a breakthrough technology application that allows users to discover love through an app, notifying you every time a person who likes you is within 10 meters and a love triangle between a girl and two boys.
The series has been positively received by the audience. Moreover, this series was adapted into a Netflix movie and has 2 seasons.
5. True Beauty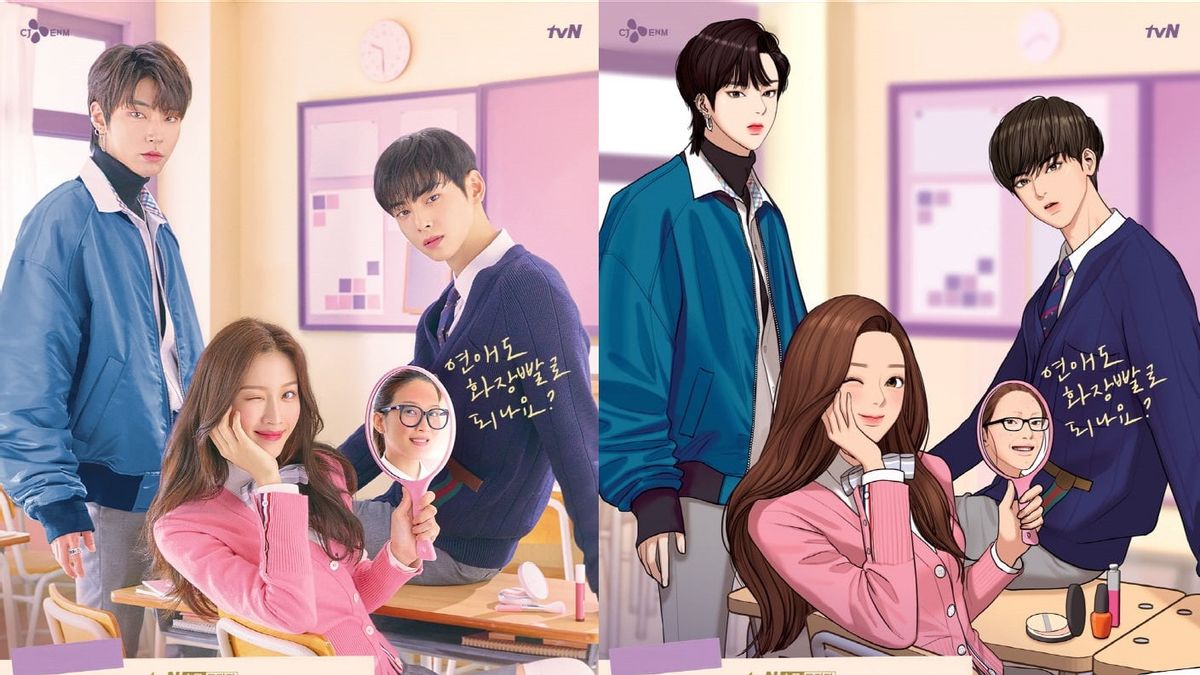 The True Beauty manhwa is about Lim Ju Gyeong, a high school student who is ugly and a true otaku who is more interested in comic books and music than in her beauty. Because of her unattractive appearance, she was bullied during her time in school and was frequently denigrated by her peers. She made cosmetics her "savior" during the summer vacation while she awaited the start of her senior year of high school. After becoming an expert at applying cosmetics, Lim Ju Gyeong transformed into the epitome of beauty in the eyes of her peers, suddenly becoming the beauty of thousands of people. However, since that time, two other "surprise variables"—the male deity Lee Suho and the young "Badboy" Han Seo Jun—have also entered her life.
6. Who Made Me A Princess
In the novel Who Made Me A Princess, a girl called Athanasia is slain by her father. She was happily spared, changed into a new person, moved into a new house, and discovered that she was the daughter of the cold-blooded ruler Alger Obelia. However, she must abide by her father's plans and directives to survive. So, will she avoid this awful outcome? Let's try an experiment to determine the solution.
7. The Gamer
Coming to The Gamer, readers will step into a fantasy world where there are people with special abilities quite similar to mutants. These humans possess special abilities such as spitting fire, creating wind, and calling rain from birth, or can be acquired through training in special martial arts. Our main character is Han Jee Han, a high school boy who has acquired the ability of Gamer due to playing games too much.
Final Thoughts
Above is a list of the seven best manhwas that newbies should know. With film adaptations gaining in popularity over the past few years, romantic manhwas have gained the attention of many new readers. Unlike what many people think, Korean comics are diverse, from bloody and violent titles to romantic and humorous titles.